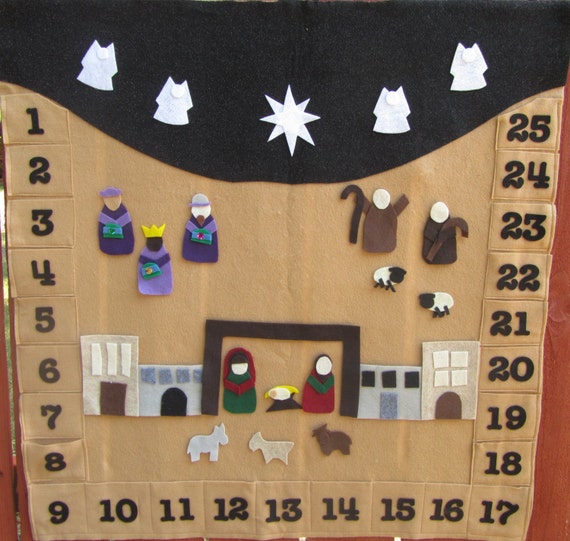 This year we are debuting a new pocketed Advent Calendar in the Heart FELT Truth's Etsy Shop. You may be wondering why we have waited until our third Christmas Season for such an item. Well, let me share with you…
All of our products are tested by my family with my children!
The Heart FELT Truth's original felt calendar was the design I used with my own children. They were very young when I began using it and we didn't need pockets on our calendar. I knew if I left the pieces within reach, they would be out of the pockets by Day 3. Our pieces have always been safely tucked away in our folder, out of reach from curious fingers. This past year we decided to add pockets to our family's Advent Calendar. I was pleased with how it looked, and my kids (patiently, yet eagerly) waited to take the pieces out of their pockets each day.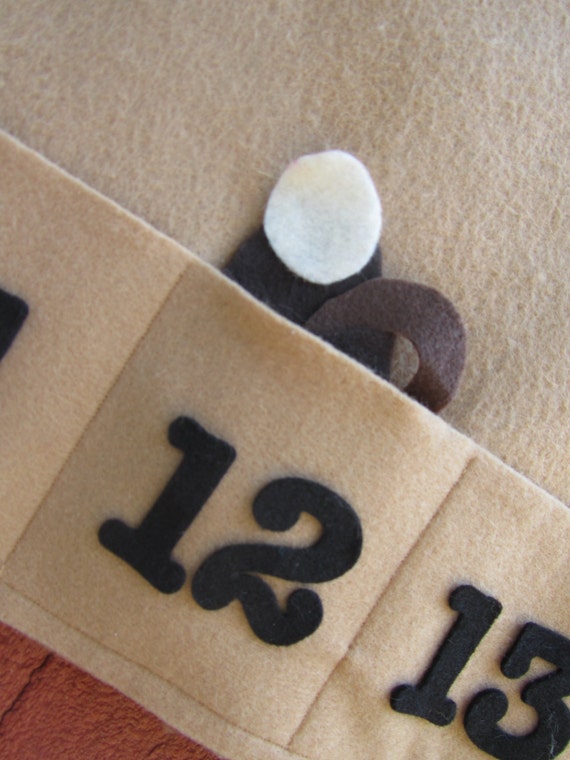 We are budget conscious-just like you!
I know my customers come from families just like mine. That means you are budget savvy and careful with your money. Last year we debuted the DIY Advent Calendar kits for those of you trying to save a little time and without having to go to the expense of purchasing a completed Advent Calendar. This was top priority for us last year-because we want you to be able to afford great traditions and teaching tools for your family. The Deluxe Calendar is a luxury item. Because of the time it takes to add the pockets, this calendar is priced at $100.00. I know that's a pretty penny for some of you. That's why our Original Advent Calendar and our DIY Calendar Kits were first priority for our product line. We believe the Deluxe Pocketed Advent Calendar is priced well compared to other similar hand-made items. If you choose to invest in one, we hope it will be a beautiful addition to the holiday decor in your home, and  a lasting tradition for your children to enjoy for many years!
We hope you will stop on over to the store and check it out!